How can you support Tharuni:
Help the rural girls by providing them Notebooks, School Bags, Shoes, Stationery, Basic cosmetics (Rs.1000/- per each girl per annum)
Help the girls reach their schools or colleges by giving travel cost (Rs. 300/- per month per each girl)
Help a child marriage victim to continue her education or impart skill training for self-reliance (Rs. 1500/- per each girl [one-time cost] for training in Beautician, Chalk making, Candle and Surf making)
Help a Girl continue her education through Open School / College
Help run Tharuni School Van [donated by SBI] for the orphan girls to commute to and fro to school and BalaSadanam (Children Home for Girls) (Rs. 8,000/- per month for diesel and driver expenses)
Help a rescued trafficked girl get a small job though skill training. (Rs.1500/- per girl for training in Tailoring/ Soft toy making/ Saree painting)
Help a girl child labor to get mainstreamed into regular schools by joining the child in a hostel &give her basic cosmetics, or clothes. (Rs.1000/- per child one-time cost)
Give your valuable time and energy in volunteering to spread message not to kill a girl child & help stopping infanticide & foeticide.
All donations are eligible for Tax Exemption under Section 80G of the Income Tax Act, 1961.
Cheques & Drafts may please be made in favour of 'Tharuni' payable at Hyderabad / Warangal.
You can donate through any one of our bank accounts.
For Indian Rupees:
Account Name: THARUNI
Account no: 088110011110337
Bank Name: Andhra Bank
Branch Name: Rajbhavan Road
IFSCCODE: ANDB0000881
UPI QR code: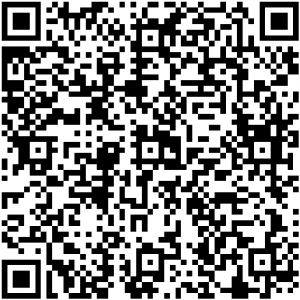 For Foreign Money: 
FCRA Account Name:Tharuni
Account No:049010011008494
Bank Name:Andhra Bank
Branch Name:Rajbhavan Road
IFSCCODE;ANDB0000490
MICRCODE:500011037